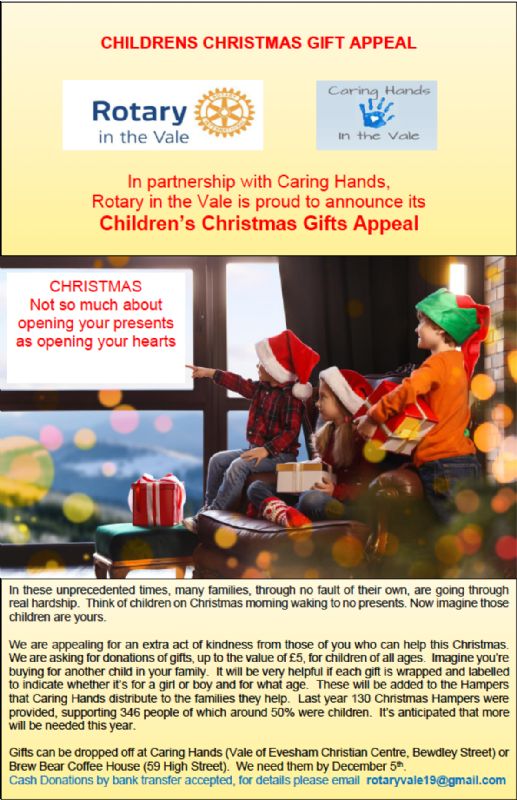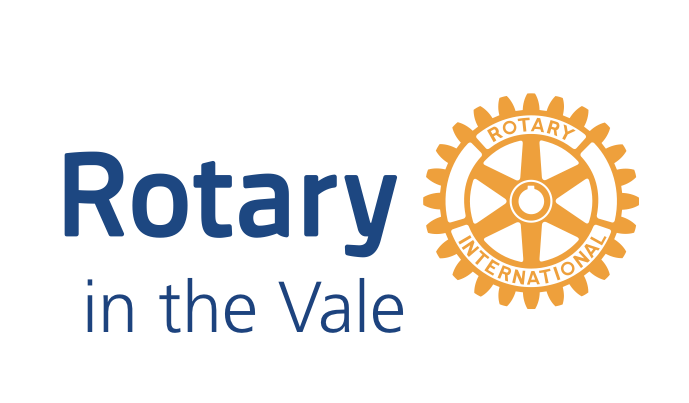 Rotary in the Vale was formed in July 2019 as a satellite group within the Rotary Club of Evesham.
Our team is an informal group with a wide range of work and life experiences, who very much enjoy giving their time volunteering, fundraising and engaging in social activities for local charities and community projects, whilst helping to make a real difference to people's lives.
Our meetings are held every two weeks on a Monday evening from 6pm to 7pm at The Evesham Hotel. Whilst our meetings have a serious side, they are also lively and light-hearted with a very friendly dynamic to them. Our meetings sometimes include a visiting speaker representing a local charity or community project that we may be able to help with.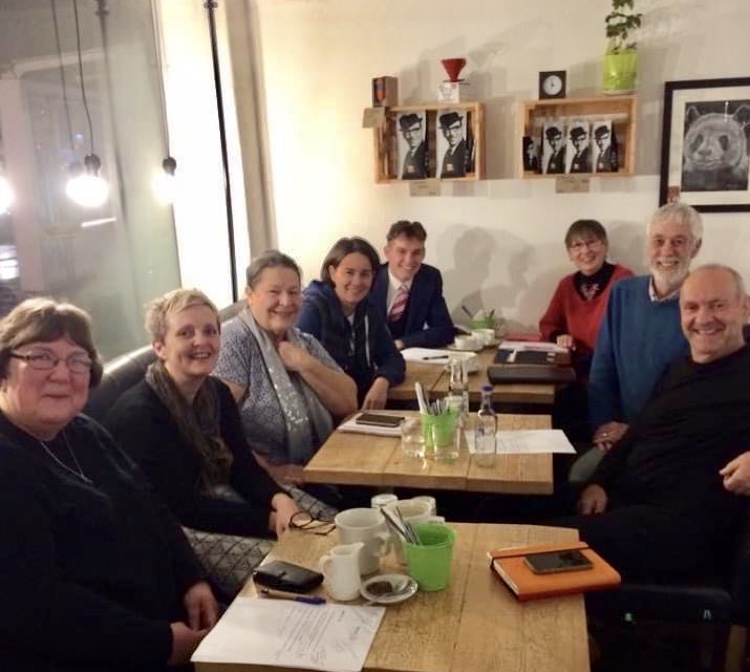 We aim to hold 4 main seasonal events a year with smaller ones in between if possible.
Our first event we put on was a Festive High Tea in December 2019.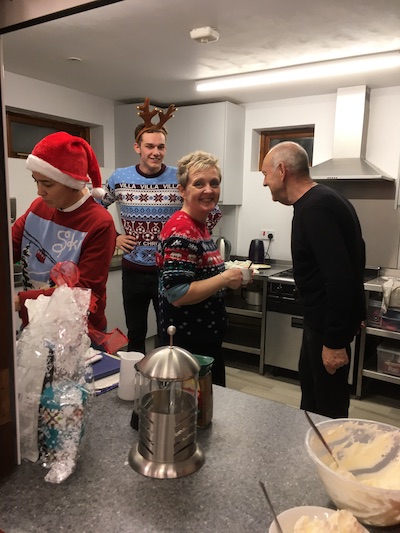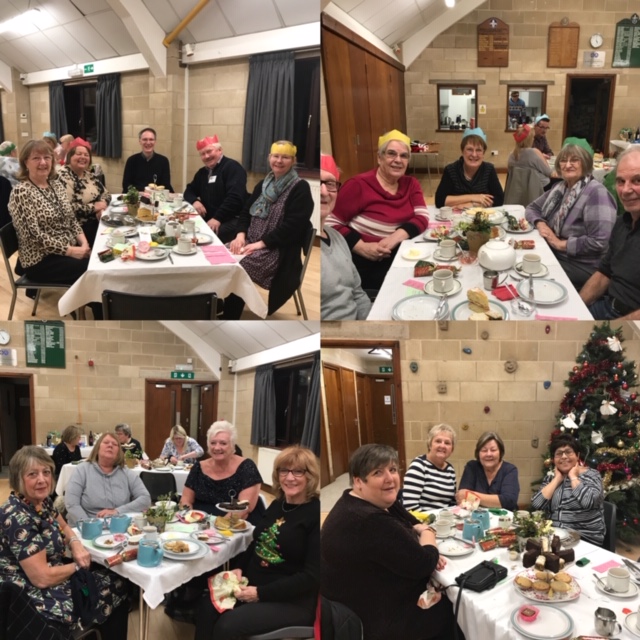 As it was very successful, we decided it would be a yearly event in our calendar. Our next event was a 'Concert for You Turn' which was held at Evesham Town hall just before the lockdown on Saturday 14th March. All the bands gave their time very generously, waived their fee and entertained the audience brilliantly. We weren't at all sure how successful it would be with the Covid-19 situation but it was very well supported. Again, it turned out to be a very successful event which we will be looking to put on again when we get the 'All Clear'.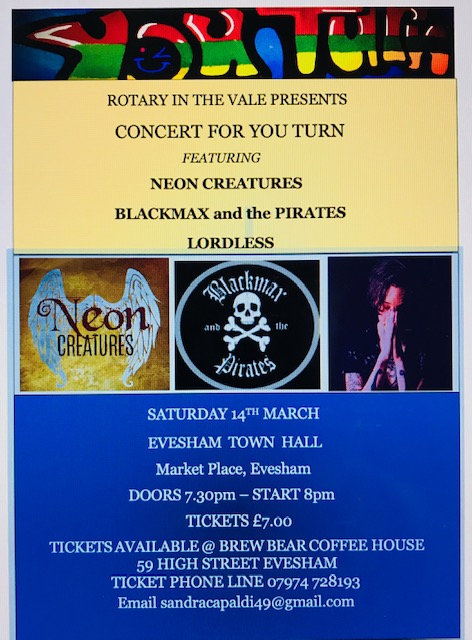 Other events we had planned this year including a Craft Fair, Quiz Night and Summer Barbecue, unfortunately had to be postponed and so we look forward to organising those for next year.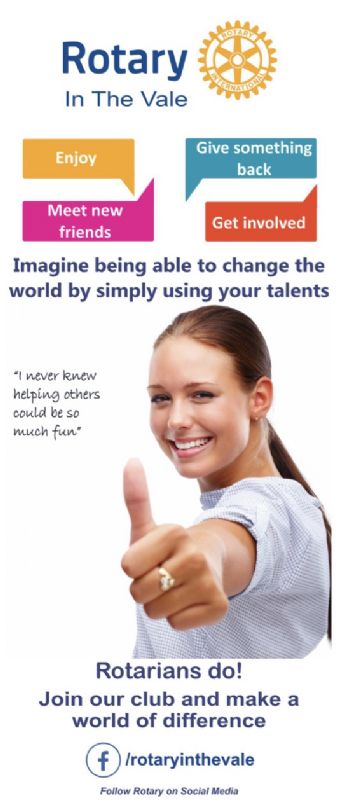 We welcome visitors interested in learning more about Rotary in the Vale and from people seeking support in the community. If you are interested, would like to find out more and have 1-3 hours a month to help with our events or have ideas for fundraising projects click on the link below. We look forward to hearing from you!