Charity of the Month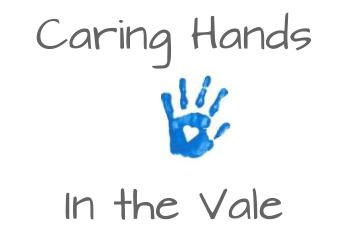 CHARITY OF THE MONTH: CARING HANDS
Caring Hands are there for people in need in The Vale.
Caring Hands in The Vale has been there for needy, vulnerable and homeless local people for over 15 years, with a food bank, meals two days a week and general support and advice. Even Covid19 has not stopped the work of the charity's volunteers. A few months ago donations were drying up and requests for help nearly doubled. Since then, the people and businesses of Evesham have been "amazing", says Diane Bennett, Coordinator at Caring Hands.
The people at the charity are already seeing the effects of job losses and reduced earnings and they expect an increase in homelessness and related social and family problems. The astonishing and moving community initiatives of the last few months will need to continue and adapt, says Diane.
Food-banks elsewhere are struggling, and some have had to shut down. At Caring Hands they're planning for the longer term, with a new building and extensive additional facilities, but right now the short term is the big challenge. September to November is the big donation period which enables the charity to deal with the extra demand at Christmas and through the colder weather. This year the usual services will continue, but with adjustments where necessary to meet Covid19 regulations. The support of local people and businesses is more important than ever.
Homelessness and hardship are a genuine challenge in the area. Diane and her team are making a real difference to the lives of people who need practical support and encouragement to find a way out of their desperate situation.
Donations of non-perishable food, toiletries, cosmetics and household items can be left at the Christian Centre at the back of the Waitrose car-park, at donation points in Tesco, Waitrose, Morrison's and Lidl, and at the Bretforton Community Shop.
Caring Hands has held a long-term vision to provide a drop-in centre, and this vision is about to be realised. They are currently in the process of obtaining a building from which to continue operating the services that they already provide and to develop the building into a drop-in centre. The drop-in centre will be called The Lighthouse and will offer meals on a daily basis, to provide advice and support sessions, drop-in sessions, access to IT facilities, a health hub, a shower, laundry, lockers for use by individuals who are homeless, haircuts and provide a 'care of' address.