The Tree of Light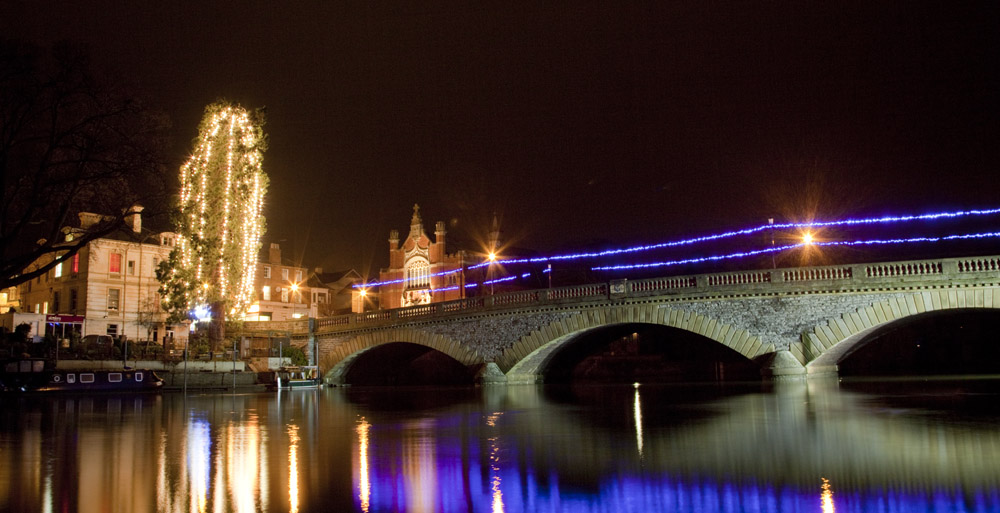 Photo by Perfect Image, Ian Tustin


Raising Funds for local and Rotary Charities

The Evesham Rotary's Tree of Light was launched in 1999 and provides the opportunity for local residents to remember a loved one at Christmas, whilst raising funds for local charities and good causes.
The tree itself is a 90' high redwood tree which nestles on the north bank of the River Avon close to the centre of town. When lit with over 1000 lights, its prominent position allows it to be seen from many miles around.
Having marked over 20 successful years of the campaign at the close of 2019, the Evesham Tree of Light Appeal successfully donates around £15,000 a year back to the community.
Covid 19 social restrictions
In view of the current social restrictions, we have made the following changes:
> The admin work will be undertaken at the houses of Rotarians. We would encourage use of the online form or our PO Box - Evesham 318. The shops we have used in the past are available but NOT John Martin Charity.
> Sadly, the switch on cannot be a live event. We are, however, really pleased to have been able to arrange for a video to be produced of the blessing, countdown and switch on. This will be on our website and YouTube from 18:30 on Thursday 26 November. The tree will be illuminated from that date.
2020 is proving to be a very difficult year for the charities we support; your generosity this year will be greatly appreciated.
Want to remember your loved ones at Christmas?
Christmas is a time for families, for remembering, for celebrating and for giving; it is at times such as this that the loss of a loved one can be most keenly felt.
The name and the symbolism of our Rotary Tree of Light are reminders that there is light and hope in the bleakest circumstances. The Tree of Light allows sponsors to remember loved ones at Christmas time whilst at the same time raising funds for charities and worthwhile causes which support others who are in need.
Everyone that chooses to donate receives a personal thank you card from the Tree of Light, where all names of those remembered are published in the Evesham Journal and the Tree of Light Book of Remembrance, which is displayed annually in the town Library.
We also list them on our very own website.
The Tree of Light Turning on Ceremony 2020

Sadly, and for obvious reasons, we cannot hold our usual communal celebration. The ceremony will, however, be streamed on Facebook and our website, from 18:30 on Thursday, November 26th
2020 Sponsors
Businesses that have supported this year's Tree of Light are:
The Accountancy Office Ltd
Brew Bear Coffee House
Care Check Ltd
Cartridge World
Cotswold Provisions - Mr Neil Cockerton
County Building Supplies (Evesham) Ltd
Cox & Hodgetts, Solicitors
Ford Electrical
Quality Solicitors Parkinson Wright
Rooftop Housing Group
R.Sinclair Transport Ltd